£60.00
CLICK BOOK NOW TO SHOW AVAILABLE DATES FOR OUR DIFFERENT FORAGING COURSES


FINNEBROGUE FORAGE

Rob will safely guide you through you the rules, principles and background of foraging, kit & safety, plant and tree ID. This experience is immersive with hands on learning involving walking and exploring the Woods with Robs guidance and expert eye. The time of year will determine what there is to forage from Finnebrogue Woods.

A simple woodland lunch will be provided


HEDGEROW MEDICINE & MEDICINAL FORAGING
Step into the woods and enjoy a day learning about medicinal wild plants. You will spend the morning learning all about medicinal plants and their healing qualities. Rob will guide you on the methods of processing and how to identify the right plants from the wrong ones.
After lunch around the campfire you will head off into the woods on a nice gentle walk foraging with Rob. Who will guide you in identifying, describing, and collecting a selection of native, wild, medicinal plants from around our woodland. With each plant, Rob will describe how to identify it, its medicinal uses and how to prepare it.
Back at bush camp you will learn about the various means of processing from teas to tinctures and external rubs. You will then have the opportunity to make your own tincture to treat a range of common ailments including cuts, bites and stings, burns, bruises, coughs and colds etc. All of which you we be able to take away with you.
A very fun and informative day spent in nature.
DATES
21st September 2023
15th October 2023

MUSHROOM FORAY

Explore the woods on our exciting new Mushroom Foraging course. Join our expert Rob and take the opportunity to get closer to nature and the local environment, exploring the woodlands and fields around Finnebrogue Woods during peak autumn fungi season.

Led by our foraging expert Rob, you will hunt for a wide range of mushrooms, learning how to identify and gather your crop.

In Rob's trusted and experienced hands, you will understand how to forage responsibly and safely, only picking what you need. If you are eager to harvest wild mushrooms but don't know where to start or how to discern between edible and poisonous species, this foraging experience will equip you with the necessary skills to ensure that your harvests are safe and rewarding.

After a morning foray we will return to bush camp and join with our chef who will prepare a delicious seasonal forager's lunch, using the fruits of our labour.

Over lunch Rob will continue to teach you more about the seasonal bounty you have picked, the rules of conservation and the harder to find exotic, lesser found species. He will help you to understand the various uses of mushrooms aswell from medicinal, to clothing, to fire making to food.

At the end of the day you will leave with a new found skill and a keen eye on mushroom foraging opportunities!
DATES
30th September 2023
7th October 2023
TICKET PRICES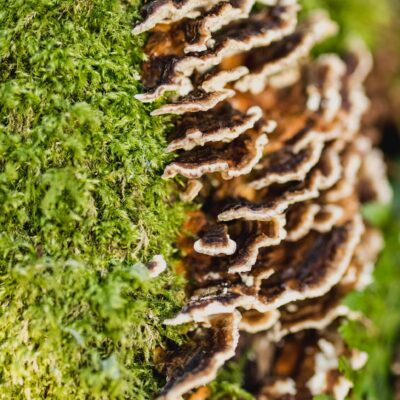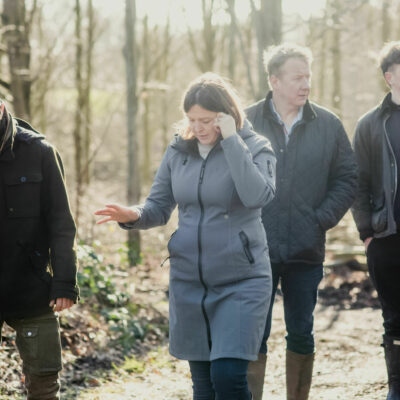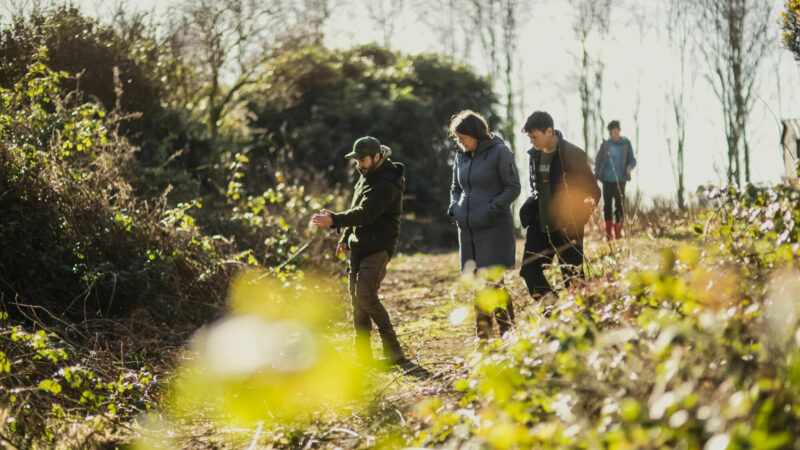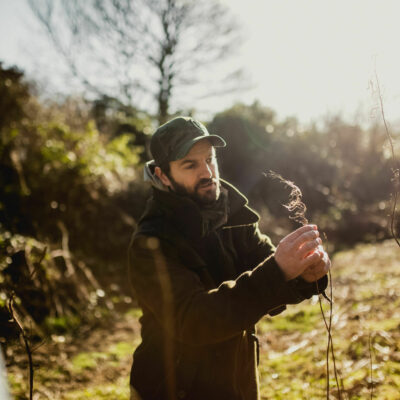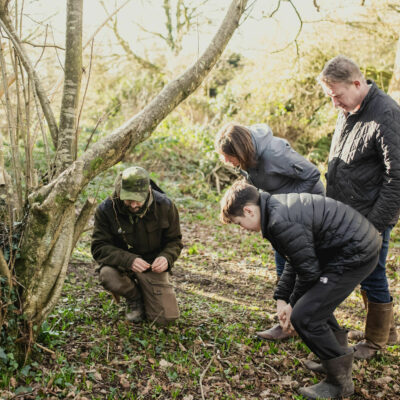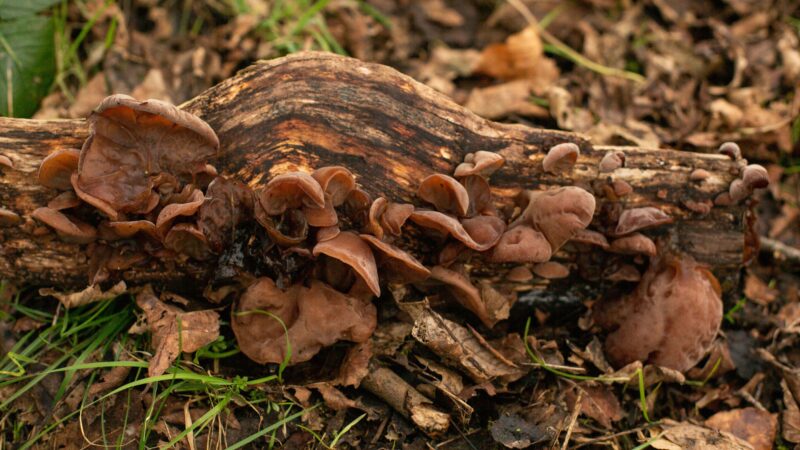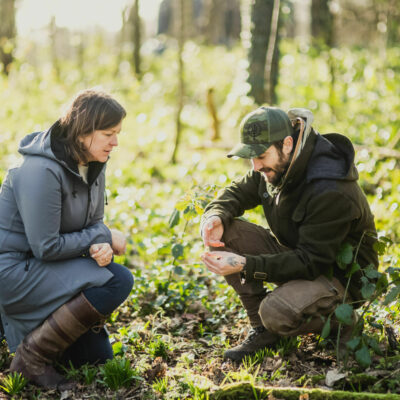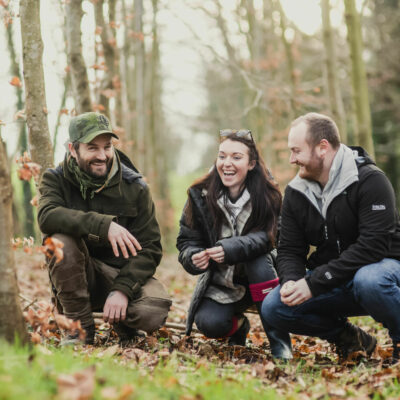 Event Preparation Info
This experience commences at 10am- 4pm, follow the signs to the Bushcraft & Wild Cooking car park where you will be welcomed by a member of our team The experience is outdoors so please come prepared to spend the whole time outdoors in all-weather types wearing sturdy footwear. A notepad and pencil are handy for taking notes.
Dietary Requirements
If you have any dietary requirements please email gowild@finnebroguewoods.com 48 hours prior to your experience.
Sign up to our newsletter