Currently Unavailable
Finnebrogue Feasts
At Finnebrogue Woods we occasionally collaborate with guest chefs to create a truly unique dining experience that celebrates local seasonal produce cooked over fire, in a wonderfully atmospheric woodland setting. Our Feasts are expertly crafted by a guest chef in collaboration with our very own Wild Chef Dan. As one of our 40 guests, you will enjoy the cosy ambience of our Scandinavian Tipi whilst being able to observe the chefs at work over the fire, before tucking into the resulting deliciousness. Our Finnebrogue Feasts guarantee a warm welcome by the fire and an opportunity to enjoy an array of taste sensations in this truly unique woodland dining experience!
Please note each feast is a BYOB (Bring your own booze) event.

We are delighted to welcome back Animo Kitchen for a special Summer Solstice Feast on Tuesday 21st June from 7pm-11pm.
Chefs Sam Steele & Rory Gorman are back on Tuesday 21st June with another wild dining feast in the woods, in celebration of the summer solstice.

The solstice is a special day when the sun is furthest away from the equator, making it the longest day of the year. It has been marked as the high point of summer – or midsummer – since the Neolithic era. A perfect time to enjoy a very special midsummer feast over fire. Celebrating the sun, the harvest and the many benefits of summer's bounty.

This will be the last popup from Animo Kitchen. You can expect fire, smoke, music, drinks & 8 courses of delicious seasonal indulgence.
This one is not to be missed.

Come & celebrate with us!
Menu
Peach, hazelnut, ibérico, goats cheese & fermented honey
Bread & wild garlic butter
White asparagus, green mole & cashew
Lobster, gazpacho, melon & seaweed
Courgette flower, basil, tomato & pine nut
Lamb, pea, broad bean & buttermilk
Dexter beef, wye-valley asparagus, béarnaise & crispy potato
Irish moss cream, wild strawberry, elderflower & almond.
Ticket Information:
Return bus available from Belfast City Hall departing at 6pm. Tickets available to add on at £15 per person.
£80 per person
7pm-11pm
18+ only
No dogs allowed
BYOB

If you are not attending in a group of 6 people it is likely you will be sat at a table with others. We will feast and break bread together!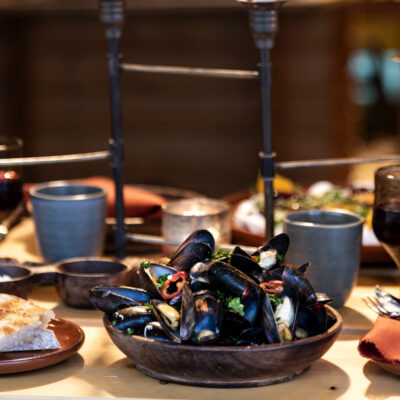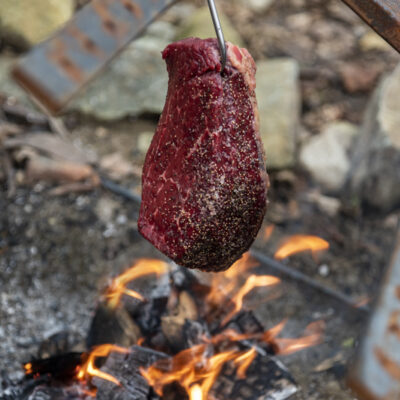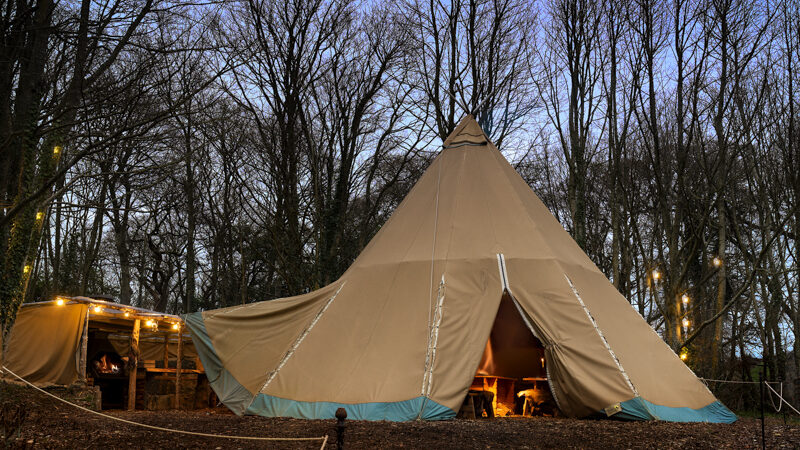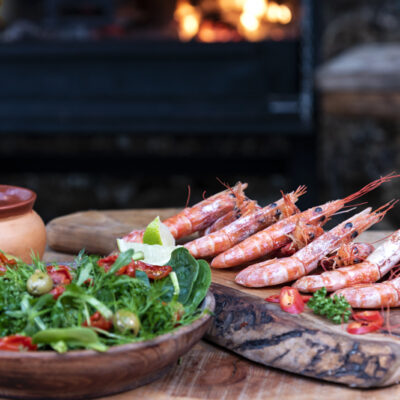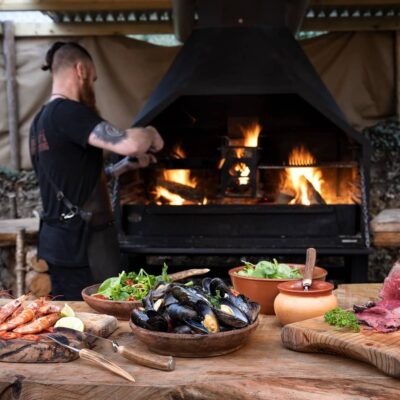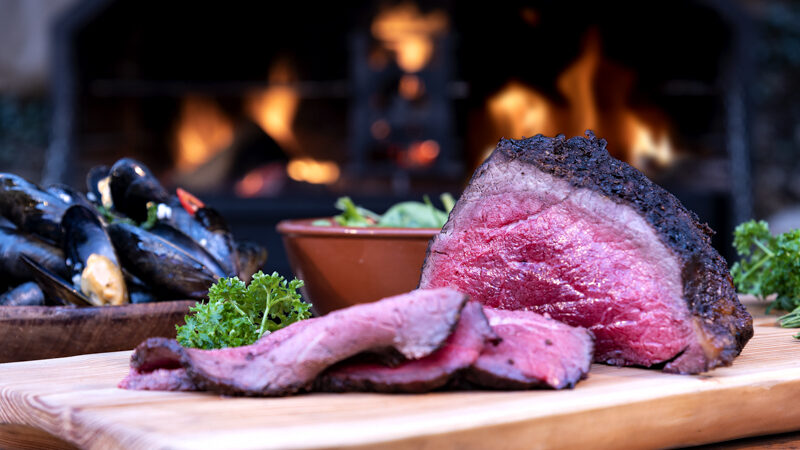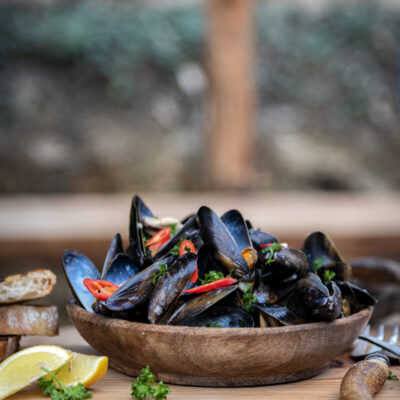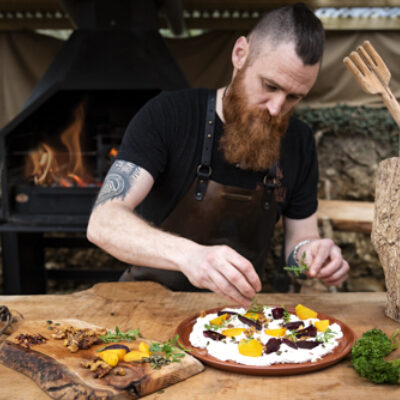 Event Preparation Info
On arrival at Finnebrogue Woods, follow the signs to the Bushcraft & Wild Cooking car park where you will be welcomed with a tipple. The experience is outdoors so please come prepared to spend the whole time outdoors in all-weather types.
Dietary Requirements
Our menu is best suited for experimental, adventurous eaters with a strong focus on seasonal local produce. Our Feasts are intimate affairs centered around a set menu lovingly prepared in our remote woodland kitchen, therefore preparing a separate menu to cater for dietary needs is not possible on this occasion.
Sign up to our newsletter