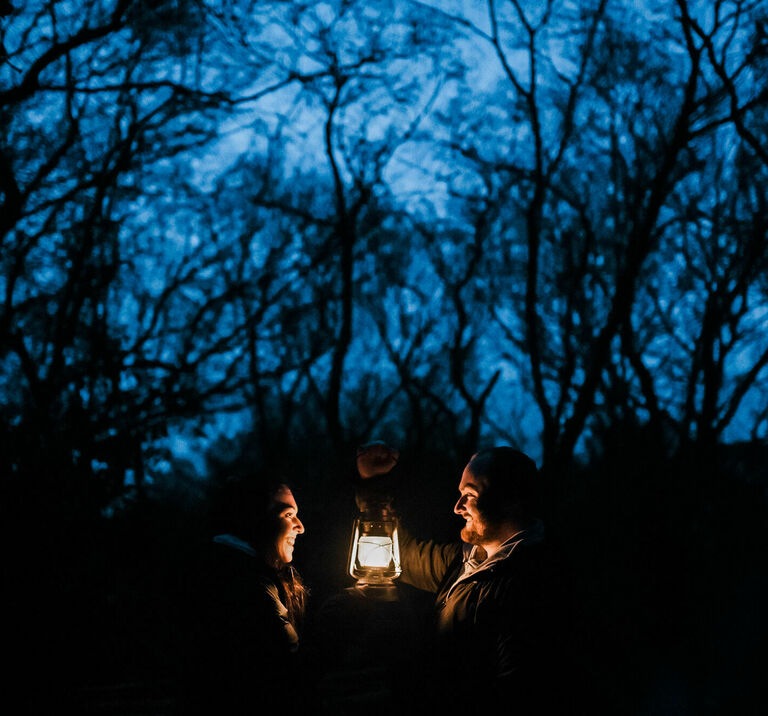 Currently Unavailable
Wild Night in the Woods
Come and enjoy a Wild Night in the Woods. We have created a back-to-basics overnight experience, with off-grid, pre-pitched suspended tree tents and hammocks. A simple, no-fuss camping facility nestled amongst a sleepy woodland.
You can sleep directly under the stars in a hammock with integrated mosquito net (& waterproof cover) or opt for spending the night in one of our amazing suspended tree tents (suitable for up to 2 adults or 2 adults & 1 child), the choice is yours. Whichever you choose, nothing beats waking up in your tree-top haven, to the sounds of the Dawn chorus.
When it comes to cooking, you have exclusive use of our charming Woodland camp with open fire, grills and rustic seating area. Campfire cooking is actively encouraged, so have some fun coming up with your own camp-kitchen creations. Bring your own food to cook yourselves or alternatively, you can pre-order our delicious BBQ packs from laura@fodderni.com
Take time out and relax in our ready-made hideaway with space to fully immerse yourself in nature. Our resident Bushcraft expert George will be on hand throughout your stay to share his extensive knowledge of all things Bushcraft.
Your experience continues the next morning with a famous Fodder breakfast in our wonderful tipi cafe. This is a truly outdoor experience, there are no stars on the doors because there are no doors!
The nitty gritty
Arrival 4:30pm. Our bushman George will welcome you to the site and allow you to settle into your tents.

Things you might want to pack:
Bedding is not provided so you will need to bring your own sleeping bag, pillow and mat.
Food & drink (alcoholic drinks permitted)
Warm sensible clothing & footwear
Bring your own toiletries (no showering facilities available)
We have two composting eco loos for your use.
Optional extras which might be useful:
Binoculars & camera
Head torch
Notepad & pencil

Departure from camp at 9:30am for a 9:45am Fodder breakfast
If you would like to coordinate your stay with a day of Bushcraft or Wild Cooking please do have a look at what experiences we have available the day of your arrival or the day of your departure and you can avail of a special discount code of 10% off. Just send us an email at gowild@finnebroguewoods.com and we will arrange this for you.
Ticket Prices:
Per Tree Tent (suitable for up to 3 adults or 2 adults & 2 children) : £175
Hammock (suitable for one person): £45
This experience is suitable for those aged 7+. All children must be accompanied by a participating adult.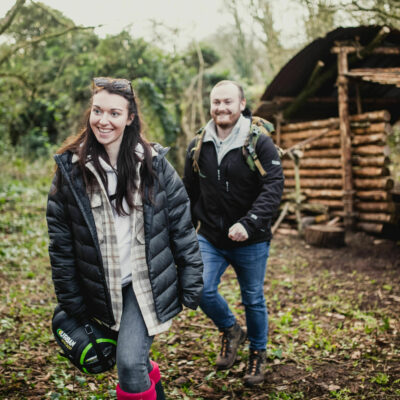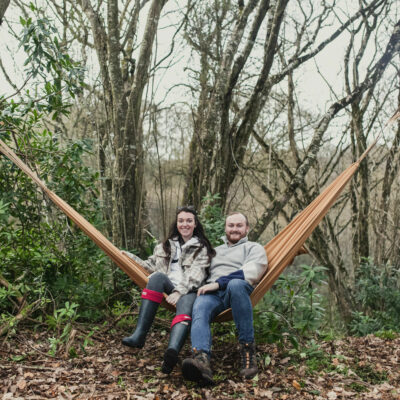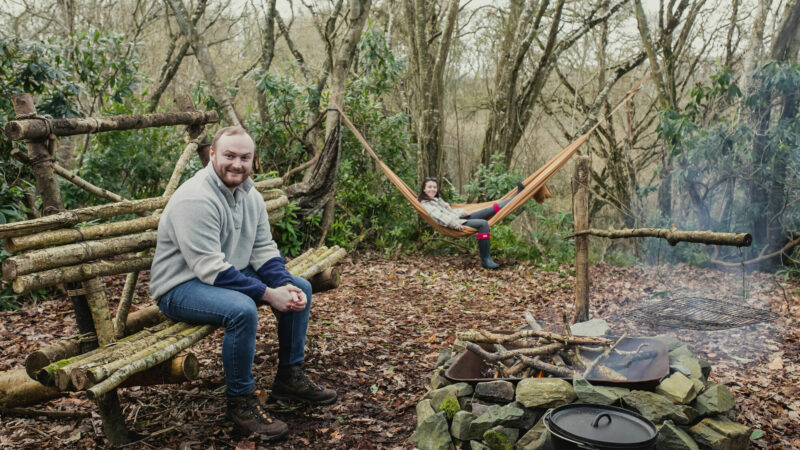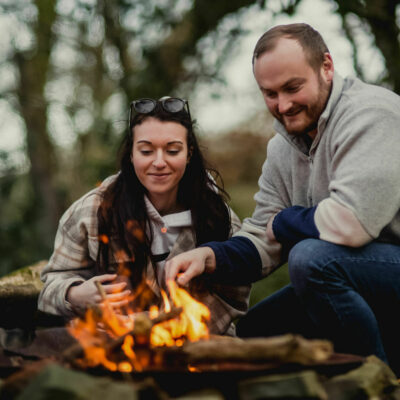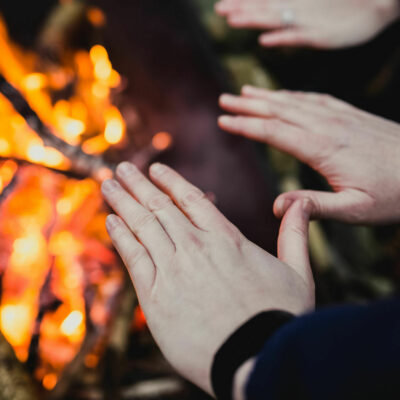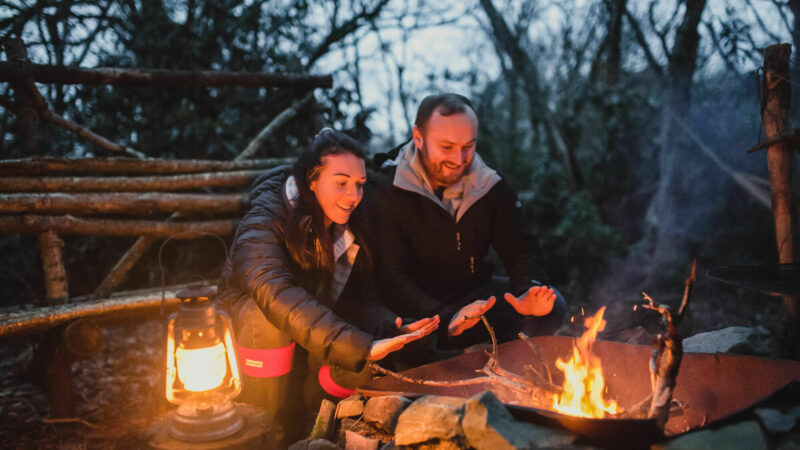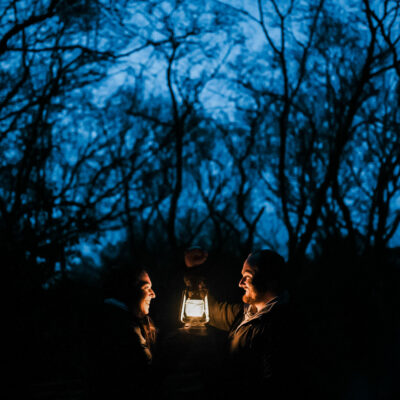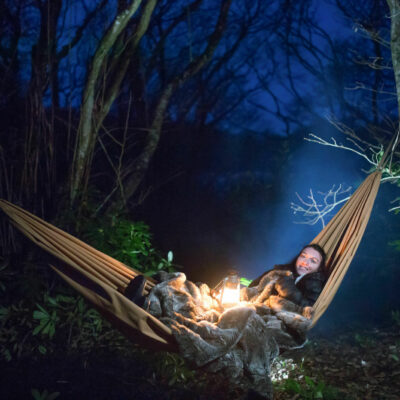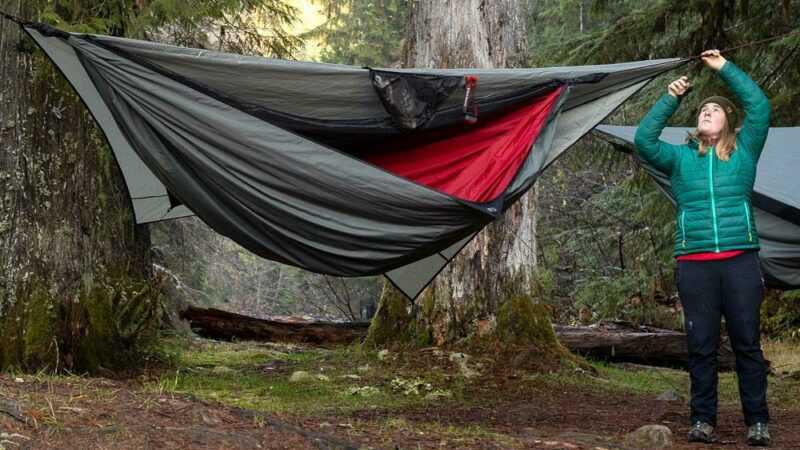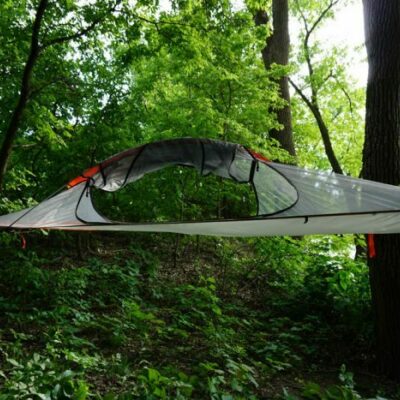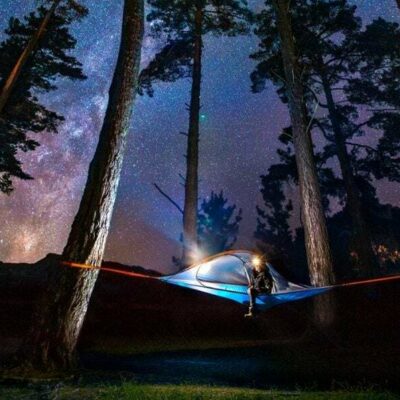 Event Preparation Info
This experience commences at 4:30pm and ends the following morning at 9:30am. Follow the signs to the Bushcraft & Wild Cooking car park where you will be welcomed bya member of our team. The experience is outdoors so please come prepared to spend the whole time outdoors in all-weather types. Wear sturdy footwear and bring layers of clothing, a head torch, sleeping mat, sleeping bag and additional blankets. There are eco-loos on site.
Dietary Requirements
Please bring your own food for dinner for camp supper or alternatively order our delicious BBQ packs from Laura@fodderni.com. Breakfast will be provided by Fodder in our Tipi cafe the following morning.
Sign up to our newsletter