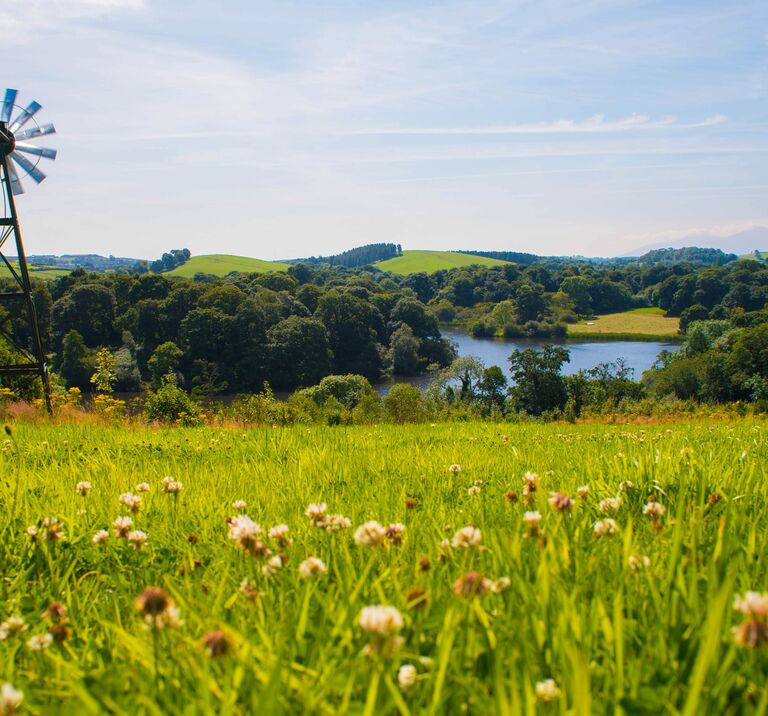 Finnebrogue Woods, as it is today, has been farmed by the Lindsay family for the last 60 years. Set in the rolling hills of the stunning Co Down countryside, the centre piece of Finnebrogue Woods is the impressive 30 acre lake surrounded by acres of mature woodland. The 230 acre estate is home to 100 Dexter beef cattle, reared and sold at the onsite Farm Shop & Café, Fodder in the Woods.
Family is at the heart of Finnebrogue Woods. Current custodians, Ed and Rachael Lindsay along with their team have developed the estate into the beautiful and varied venue it is today, while also managing sister companies Blue Moon Event Design and Magnakata. Ed and Rachael's respective expertise in the wedding industry led to Finnebrogue Woods becoming a unique and enchanting wedding venue, hosting its first wedding in August 2016.
Ed's father Nick farmed the land until the mid 80's and it is Nick's passion that brought the Dexter herd to Finnebrogue.
Laura, Ed's sister, a passionate foodie explored avenues for selling the beef from the Dexter herd and what started out as selling fresh beef from a fridge in the farm shed to friends, family and a few customers quickly grew into the top-class and much-loved Farm Shop & Café we see today. Customers quickly called out to explore the estate further and so the trails were added, these have also been developed in recent years as Fodder has grown.
In 2020 Finnebrogue Woods School of Bushcraft was born and the estate's offerings have continued to grow year on year, with the Wild Tipi being added allowing for feast nights, fire cooking courses and another private hire option.
Get In Touch
Speak to a member of our team
Contact Us
Sign up to our newsletter