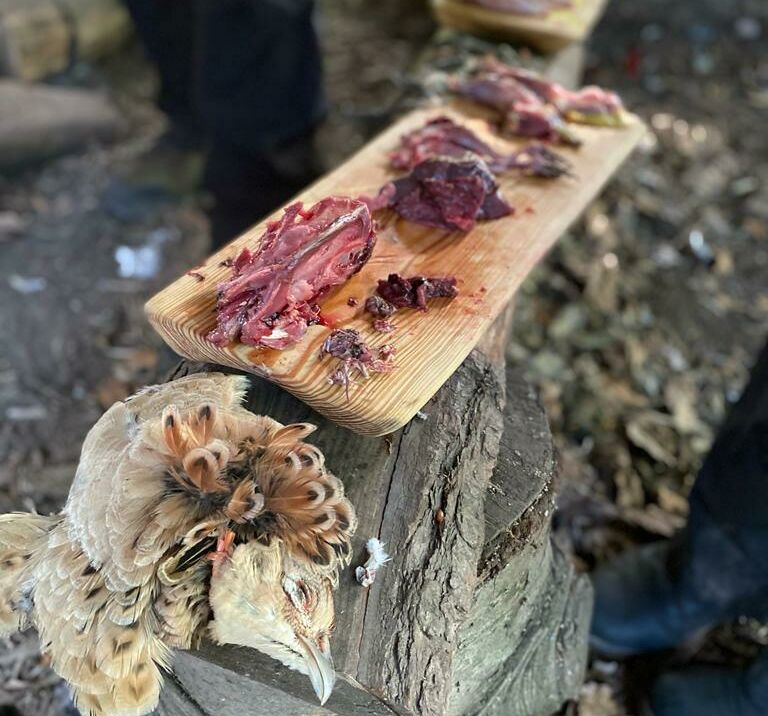 Currently Unavailable
Join our Wild Chef Dan in the woods for an exciting day of field butchery.
We will mainly be focusing on preparing seasonal wild game (pheasant/rabbit) from butchers' block to table.
If you are interested in learning more about game cookery, this is a fantastic experience to start with. Chef Dan will be demonstrating a hands on approach to preparing seasonal wild game by plucking & cleaning.
Together you will look at other techniques like skinning for quicker results or breast and leg jointing for a more refined dining approach.
You will learn about knife safety, the various knife skills required and the different types of knives available for field butchery.
Wild Chef Dan will teach you how to cook the various cuts of meat and the difference between cooking in the field and at home. You will then gather around the fire and enjoy the delicious food which you prepared.
Our Field Butchery experience is designed to be informative yet relaxed. Whether you're flying solo, attending as a pair or part of a bigger group you can expect to get your hands dirty and hair smoky in the great outdoors surrounded by crackling fires, and to leave the woods feeling fresh-faced, revitalised and somewhat enchanted by cooking in the wild.


TICKET PRICES

Please note…this experience is probably not suitable for Vegetarians!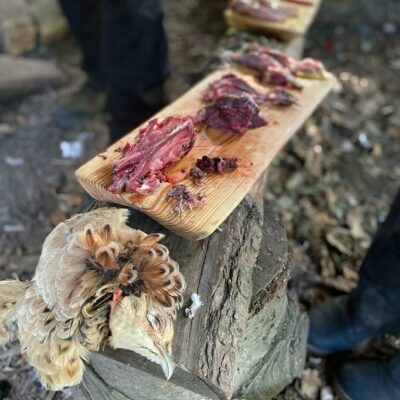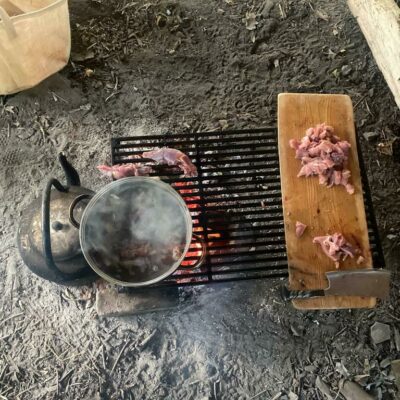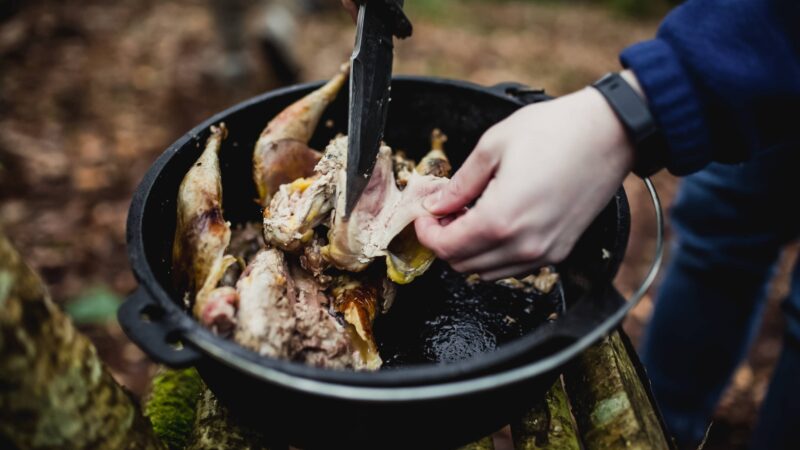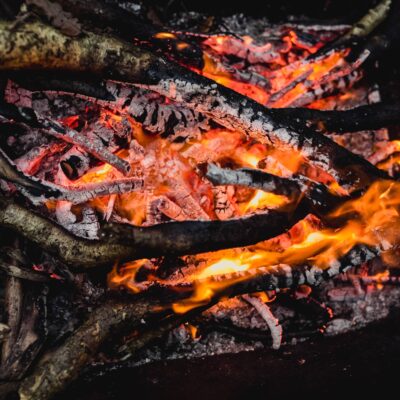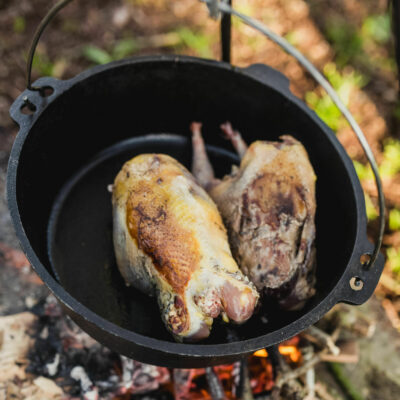 Event Preparation Info
This experience starts at 10am-2pm! Follow signs to Bushcraft and Wild Cooking car park where you will be met by Chef Dan. You will be cooking outdoors in Finnebrogue Woods so please dress for a day outdoors prepared for all weather, wear sturdy footwear and bring layers of clothing. There will be tea and coffee provided, but please feel free to bring a few beers or a bottle of wine to complement your cooking efforts!
Dietary Requirements
If you have any dietary requirements, please email gowild@finnebroguewoods.com 48 hours prior to your experience.
Sign up to our newsletter