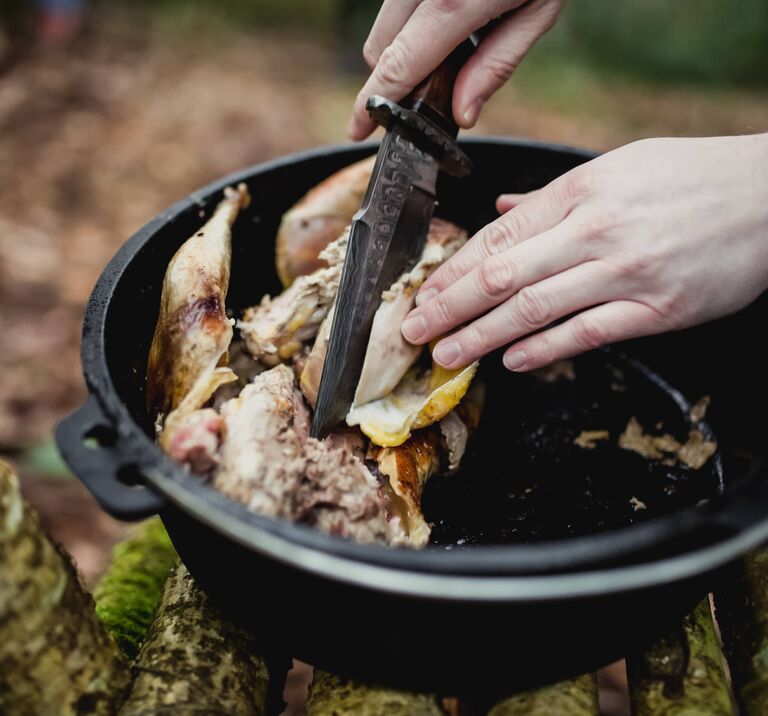 Game processing & Bushcraft cooking
£75.00
Join us for the final Game processing and bushcraft cooking course of the season.
Join our expert Bushcraft Instructor Rob for a unique and enjoyable bushcraft experience of game processing & bushcraft cooking. Rob will introduce you to the benefits of eating game and the means of preparing seasonal game.
Rob will teach you basic field butchery skills of gutting, skinning, and jointing. You will be given the opportunity to skin or pluck the game.
You will then gather around the campfire and cook some wild game over the fire. It will be something seasonal & delicious like rabbit, pigeon, duck or pheasant. You will be introduced to primitive bushcraft cooking techniques.
This is an immersive and exciting way to spend a day in the Woods, learning new skills and eating delicious seasonal food. Please note - the eating element is primitive and will be towards the end of the day, so a good breakfast is recommended.
Time: 10am-4pm
Date: Saturday 27th January

Tickets: £75.00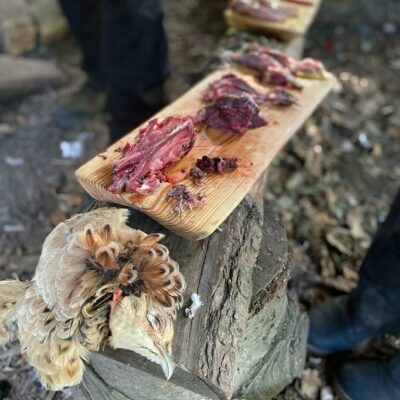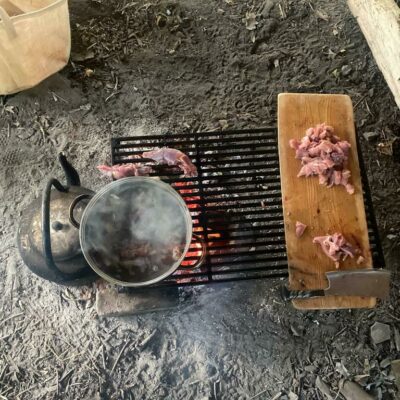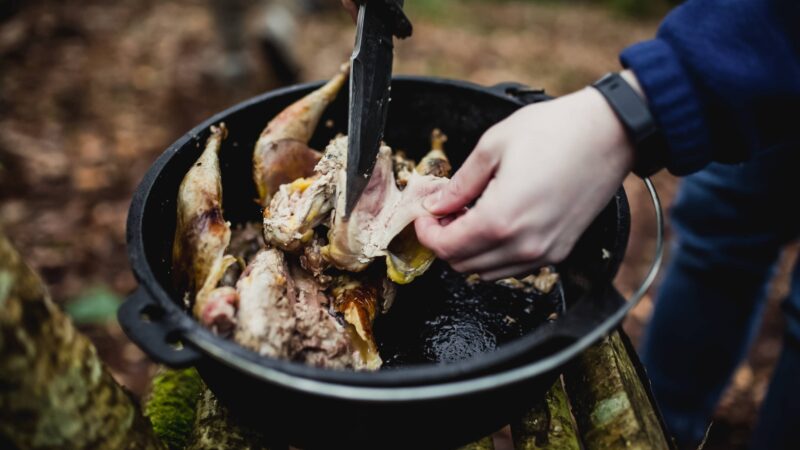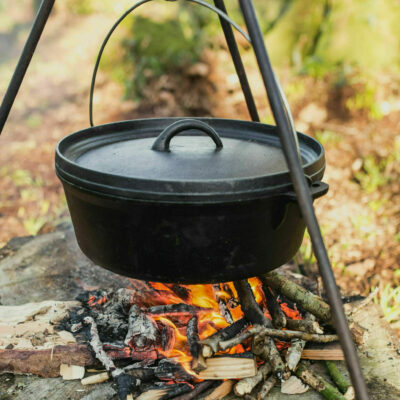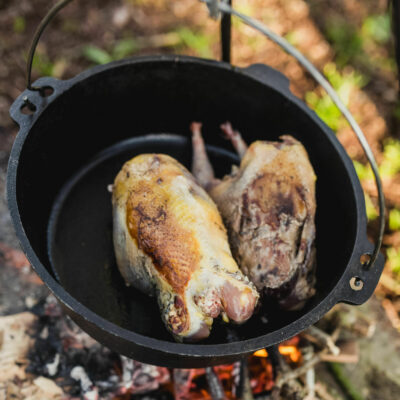 Event Preparation Info
This experience commences at 10am to 4pm. Follow the signs to the Bushcraft & Wild Cooking car park where you will be welcomed by Bushman Rob. The experience is outdoors so please come prepared to spend the whole time outdoors in all-weather types wearing sturdy footwear. A notepad and pencil are handy for taking notes.
Dietary Requirements
If you have any dietary requirements please email gowild@finnebroguewoods.com 48 hours prior to your experience.
Sign up to our newsletter