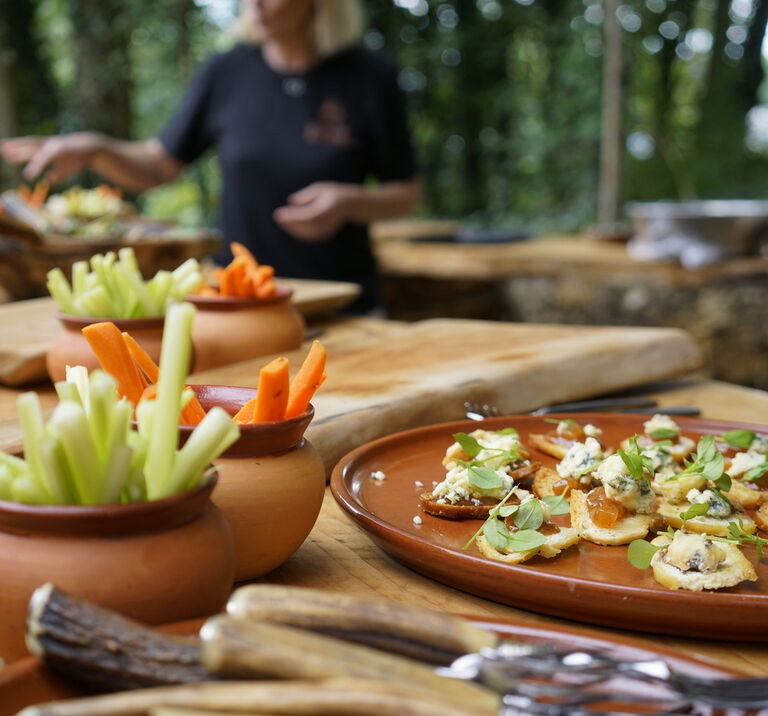 Currently Unavailable
Spend a day in the woods with Chef Rory and celebrate the magic that happens when fruit and vegetables meet the flame!
Cooking vegetarian dishes over live fire is a wonderful way of creating incredible flavours and texture. Using local and seasonal ingredients as well as foraged herbs & greens, we will focus on the beauty of fruit and vegetables cooked over fire.

Our Green Fire experience begins with a gentle walk around the woods to forage a selection of seasonal wild ingredients. Back to the wild kitchen and gathered around the fire we will cover the key skills needed to create a selection of delicious vegetarian dishes over fire. Chef Rory will introduce you to a medley of fire cookery methods, which may include grilling, skillet cookery, coal baking and how best to manage the heat from your fire throughout the day.

This experience is designed to be informative yet relaxed. Whether you're flying solo, attending as a pair or part of a bigger group you can expect to get your hands dirty and hair smoky in the great outdoors surrounded by crackling fires, and to leave the woods feeling fresh-faced, revitalised and somewhat enchanted by cooking in the wild.

Tea & Coffee will be provided.
Ticket Prices: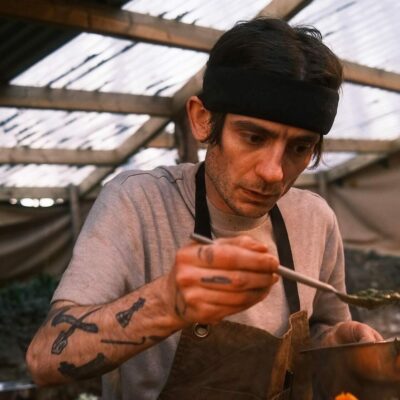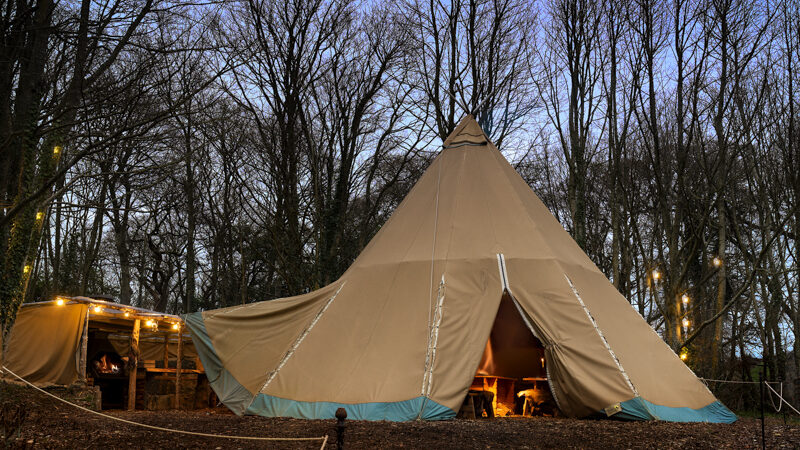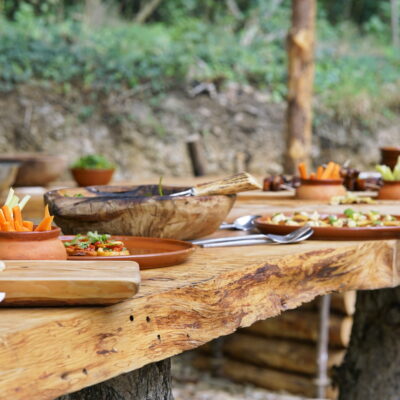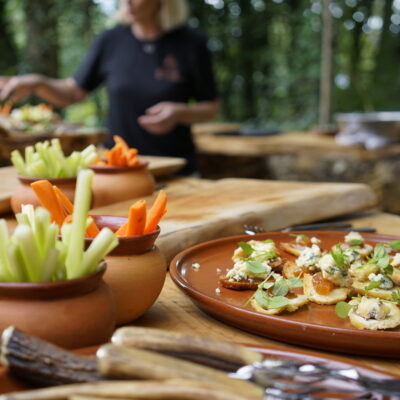 Event Preparation Info
This is a full day experience starting at 10.00am and finishing at 4pm. Follow signs to Bushcraft and Wild Cooking car park where you will be met by a member of our team. You will be cooking outdoors in Finnebrogue Woods so please dress for a day outdoors prepared for all weather, wear sturdy footwear and bring layers of clothing. There will be tea and coffee provided, but please feel free to bring a few beers or a bottle of wine to complement your cooking efforts!
Dietary Requirements
If you have any dietary requirements, please email gowild@finnebroguewoods.com 48 hours prior to your experience.
Sign up to our newsletter