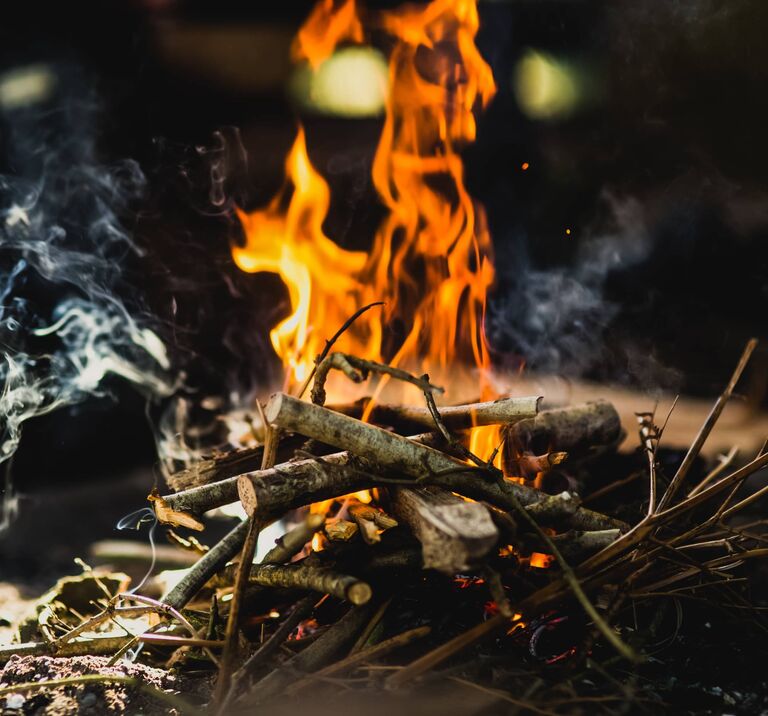 Step Into The Wild Side Of Cooking
Welcome to Finnebrogue Woods Wild Cooking, our immersive experiences are held in our privately owned woods just outside Downpatrick (45 minutes from Belfast and 1hour 45 minutes from Dublin) the experiences are designed and led by our talented chef Dan Carling.
Enjoy Wild Cooking through our unique food experiences, where you will learn the ancient skill of cooking over open fire at our woodland Stump Kitchen or cook a range of delicious, locally sourced, seasonal wild plants, meat and fresh fish using different grills, spits and the clay oven in our Tipi Kitchen with plenty of opportunity to enjoy the fruits of your labour.
Let us cook for you, come join us on one of our unforgettable Feast Nights. An evening filled with fire, food, music and good craic where we showcase the finest local ingredients cooked over coals and embers and enjoyed beneath the trees in the heart of our wild kitchen at Finnebrogue Woods.
Each immersive experience is designed to be informative yet relaxed you can expect to get your hands dirty and hair smoky around the campfire in the great outdoors.
For bespoke parties or corporate events speak to a member of our team by emailing gowild@finnebroguewoods.com to arrange your Wild Cooking adventure
Sign up to our newsletter