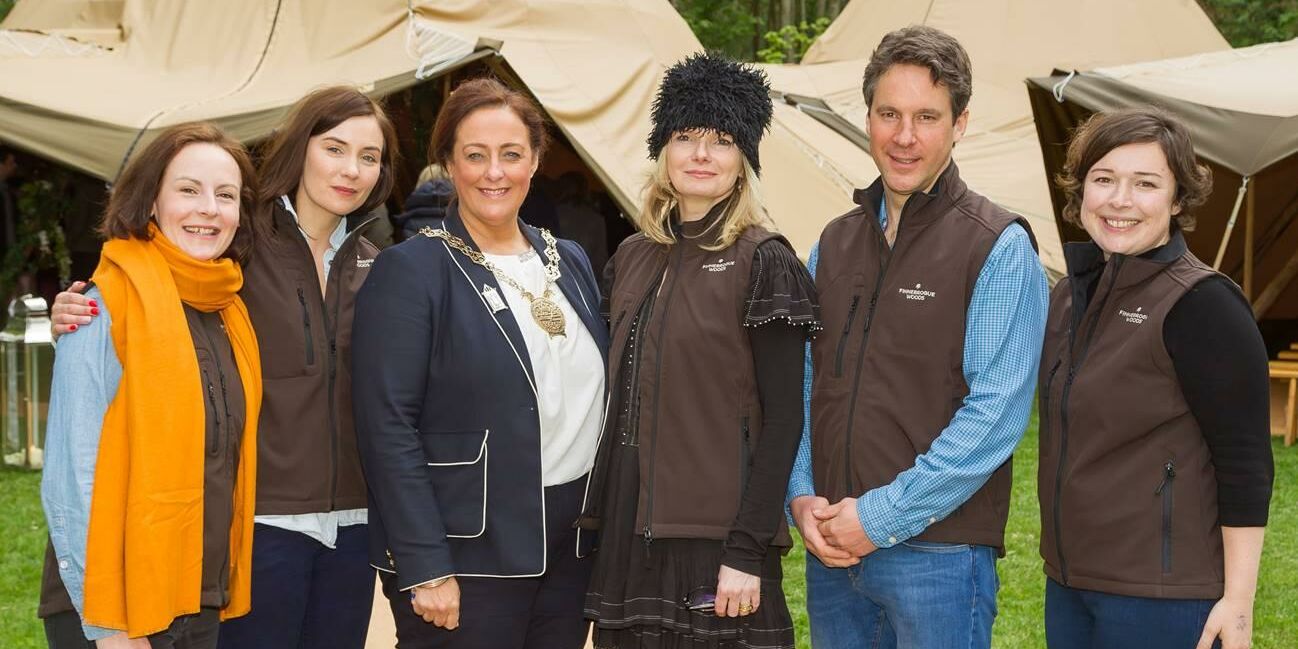 Fusing farming, fishing... and tipis by the lake
Bu Gail Bell, The Irish News
A NEW business model based on farming, firewood and fishing has launched with a 'Party in the Woods' near Downpatrick.
The family business venture is the brainchild of Rachael and Ed Lindsay who devised Finnebrogue Woods (www.finnebroguewoods.com) as a means of ensuring a sustainable future for their 200-acre lake-side farm.
Director of Finnebrogue Woods, Ed Lindsay, said the business model was based around the three main strands of farming, firewood and fishing – as well as tipis (or teepees).
"We wanted to look at how we could sustainably make use of all that is readily available at Finnebrogue Woods," he said.
"That's when we realised that the woodlands, the lake and the Dexter herd, would create a wonderful backdrop to our tipi weddings and cultural and corporate events which we had already been facilitating across the length and breadth of the country over the past 10 years.
"The importance of preserving Finnebrogue Woods as a place of outstanding natural beauty is paramount."
The aim, he said, was to develop the events business organically, within a relatively small area of the woods, so the wider landscape can be enjoyed without being adversely impacted environmentally.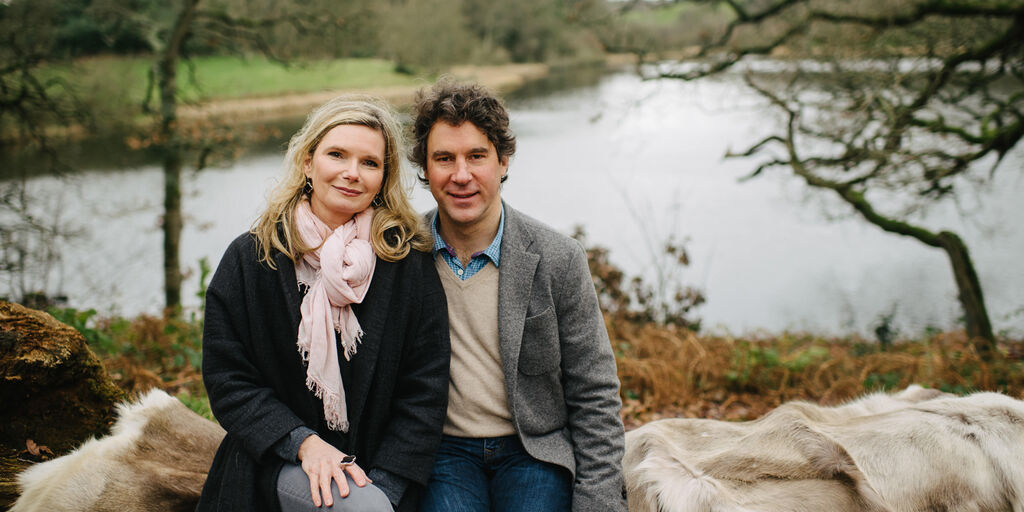 Rachael and Ed pictured at the campfire site above Finnnebrogue Lake
And, with experience of facilitating weddings throughout Ireland, the Lindsay family hope to attract people from not only Northern Ireland, but further afield.
"We very much enjoyed hosting Land Rover earlier this spring this year and we have a few top secret events coming up later in the year, with new and exciting corporate clients," Rachel revealed.
"Arts and cultural events are also planned, including a food and music event in mid-summer, so it's really all happening at Finnebrogue Woods."
Newry, Mourne & Down District Council chair Gillian Fitzpatrick officially opened the business at a launch which included music around a campfire and tractor and trailer rides through bluebell-filled woods.
She said the new venture would stimulate further local investment, adding: "With longstanding business experience, the Lindsay team are clearly embarking on a well thought-out venture which will inevitably stimulate further local investment.
"It is a wonderful example of how thinking resourcefully and creatively really can pay off."
The first Finnebrogue Woods bride, barrister Sarah Hansen, gave her own seal of approval after the business had provided her "dream wedding".
Sarah, whose wedding reception was in the picturesque setting last August, said: "The Lindsays vision to integrate farming, firewood and tipis is a wild, romantic one which was just the type of wedding we were dreaming of.
"Finnebrogue Woods is simply breathtaking as a location – no photograph can really do it justice."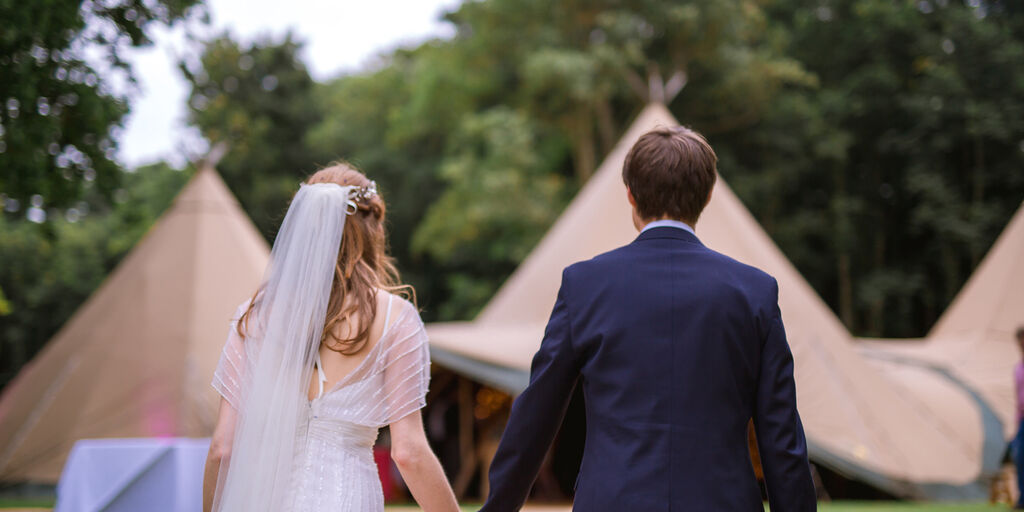 Sign up to our newsletter