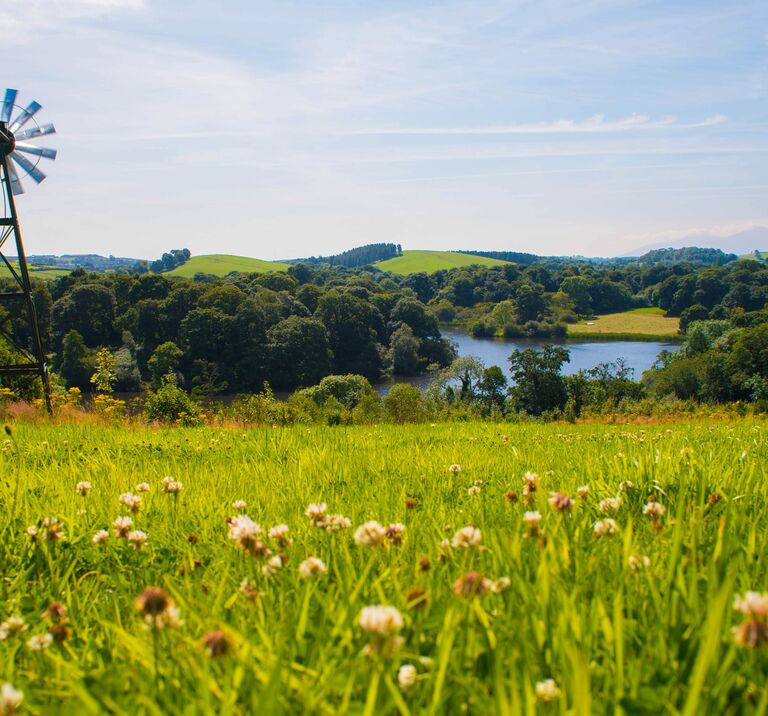 Finnebrogue Estate was the heart of the pleasure gardens at Finnebrogue House, and still bares traces of what went before. With its 30-acre lake and specimen trees, the land has been farmed by the Lindsay family for the last 60 years.
Our Ethos
Ed and Rachael Lindsay, the current custodians, have a very simple mission: to create a sustainable business that will serve the needs of our customers, employees and family for future generations; all the while preserving our natural surroundings.
Firewood
For more than 25 years, our seasoned hardwood has been heating Co. Down homes of all shapes and sizes, with a range of cuts available and affordable prices guaranteed.
Dexter Beef
The pedigree herd of Dexters has grown from 5 to a herd of over 100 cows. Now sold in Fodder farm shop and café you can buy Dexter beef cuts directly from the producer. And of course it's the key ingredient in our now famous Dexter Burgers

Film location
With a 30-acre private lake and specimen trees in a lavish woodland, Finnebrogue Woods makes a prime spot for filming. Recently featured in the BBC drama 'The Children of Windermere', and the BBC series 'Death and Nightingales', starring Northern Ireland's very own Jamie Dornan, Game of Thrones, Wild Fire, A Patch of Fog, and most recently Bloodlands.

Get In Touch
Speak to a member of our team
Contact Us
Sign up to our newsletter